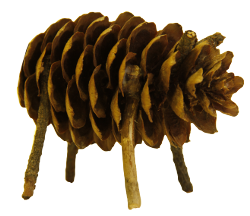 Rakas Restaurant & Bar
Local Food with Love
Rakas Restaurant & Bar, located in the main building of Arctic TreeHouse Hotel, charms with its unique ambiance and menu of meals made from local ingredients prepared with a modern twist. As you sit by the beckoning fireplace beneath the pine cone lamps, the delicious flavors will create out-of-the-ordinary and divinely tasty moments.
We care about your safety
Due to the new restaurant restrictions, our restaurant is reserved for the hotel guests only. Unfortunately, we cannot accept reservations from non-hotel guests until the restrictions are removed. The restrictions are in force until 31st of January 2022.
We hope to welcome you back soon to enjoy new tastes and atmospheric environment at Rakas Restaurant.
***
We have introduced the Covid-19 passport at the Rakas Restaurant. We will check the Covid-19 passport and ID from all restaurant guests over 16 years in the evenings from 5 pm. Please be prepared to show the certificates electronically or on paper.
Our team members wear face masks, and we also require their use to our guests.
Read more about the measures we take to ensure the safety of our guests.
Welcome to enjoy your stay!
[ { "featureType": "administrative", "elementType": "labels", "stylers": [ { "visibility": "off" } ] }, { "featureType": "administrative.country", "elementType": "geometry.stroke", "stylers": [ { "visibility": "off" } ] }, { "featureType": "administrative.province", "elementType": "geometry.fill", "stylers": [ { "visibility": "off" } ] }, { "featureType": "administrative.province", "elementType": "geometry.stroke", "stylers": [ { "visibility": "off" } ] }, { "featureType": "administrative.locality", "elementType": "labels", "stylers": [ { "visibility": "off" } ] }, { "featureType": "administrative.locality", "elementType": "labels.text", "stylers": [ { "visibility": "off" }, { "color": "#ff0000" } ] }, { "featureType": "administrative.locality", "elementType": "labels.text.fill", "stylers": [ { "visibility": "off" }, { "color": "#ff0000" } ] }, { "featureType": "administrative.locality", "elementType": "labels.text.stroke", "stylers": [ { "visibility": "on" }, { "color": "#6a3a29" } ] }, { "featureType": "administrative.neighborhood", "elementType": "labels", "stylers": [ { "visibility": "off" }, { "color": "#ff0000" } ] }, { "featureType": "administrative.neighborhood", "elementType": "labels.text", "stylers": [ { "visibility": "off" }, { "color": "#ff0000" } ] }, { "featureType": "administrative.neighborhood", "elementType": "labels.text.fill", "stylers": [ { "visibility": "off" }, { "color": "#ff0000" } ] }, { "featureType": "administrative.neighborhood", "elementType": "labels.text.stroke", "stylers": [ { "visibility": "on" }, { "color": "#6a3a29" } ] }, { "featureType": "administrative.land_parcel", "elementType": "labels.text.stroke", "stylers": [ { "visibility": "on" }, { "color": "#6a3a29" } ] }, { "featureType": "landscape", "elementType": "geometry", "stylers": [ { "visibility": "on" }, { "color": "#e3e3e3" } ] }, { "featureType": "landscape.man_made", "elementType": "labels.text.stroke", "stylers": [ { "visibility": "off" }, { "color": "#6a3a29" } ] }, { "featureType": "landscape.natural", "elementType": "labels", "stylers": [ { "visibility": "off" } ] }, { "featureType": "poi", "elementType": "all", "stylers": [ { "visibility": "off" } ] }, { "featureType": "road", "elementType": "all", "stylers": [ { "color": "#cccccc" } ] }, { "featureType": "road", "elementType": "labels", "stylers": [ { "visibility": "off" } ] }, { "featureType": "road", "elementType": "labels.text.stroke", "stylers": [ { "color": "#6a3a29" }, { "visibility": "on" } ] }, { "featureType": "road.highway", "elementType": "labels.text.stroke", "stylers": [ { "visibility": "on" }, { "color": "#6a3a29" } ] }, { "featureType": "road.highway.controlled_access", "elementType": "labels.text.stroke", "stylers": [ { "visibility": "on" }, { "color": "#6a3a29" } ] }, { "featureType": "road.arterial", "elementType": "labels.text.stroke", "stylers": [ { "visibility": "on" }, { "color": "#6a3a29" } ] }, { "featureType": "road.local", "elementType": "labels.text.stroke", "stylers": [ { "color": "#6a3a29" } ] }, { "featureType": "transit", "elementType": "labels.icon", "stylers": [ { "visibility": "off" } ] }, { "featureType": "transit.line", "elementType": "geometry", "stylers": [ { "visibility": "off" } ] }, { "featureType": "transit.line", "elementType": "labels.text", "stylers": [ { "visibility": "off" } ] }, { "featureType": "transit.station.airport", "elementType": "geometry", "stylers": [ { "visibility": "off" } ] }, { "featureType": "transit.station.airport", "elementType": "labels", "stylers": [ { "visibility": "off" } ] }, { "featureType": "water", "elementType": "geometry", "stylers": [ { "color": "#FFFFFF" } ] }, { "featureType": "water", "elementType": "labels", "stylers": [ { "visibility": "off" } ] } ]
56.068574
14.244457
3
https://rakasrestaurant.com/wp-content/uploads/2016/10/rakas-tag-01.png