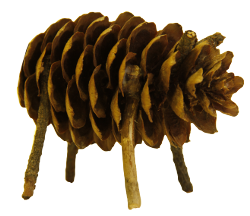 Rakas Restaurant & Bar
Local Food with Love
Rakas Restaurant & Bar, located in the main building of Arctic TreeHouse Hotel, charms with its unique ambiance and menu of meals made from local ingredients prepared with a modern twist. As you sit by the beckoning fireplace beneath the pine cone lamps, the delicious flavours will create out-of-the-ordinary and divinely tasty moments.
Rakas is currently taking a break to enjoy its summer romance. We will open  our doors once again on 24 June, along with our fantastic summer terrace. Our sales office will be open as usual, and can be reached at +358 50 517 6909 or info@arctictreehousehotel.com from Monday to Friday at 9am to 3pm.
[ { "featureType": "administrative", "elementType": "labels", "stylers": [ { "visibility": "off" } ] }, { "featureType": "administrative.country", "elementType": "geometry.stroke", "stylers": [ { "visibility": "off" } ] }, { "featureType": "administrative.province", "elementType": "geometry.fill", "stylers": [ { "visibility": "off" } ] }, { "featureType": "administrative.province", "elementType": "geometry.stroke", "stylers": [ { "visibility": "off" } ] }, { "featureType": "administrative.locality", "elementType": "labels", "stylers": [ { "visibility": "off" } ] }, { "featureType": "administrative.locality", "elementType": "labels.text", "stylers": [ { "visibility": "off" }, { "color": "#ff0000" } ] }, { "featureType": "administrative.locality", "elementType": "labels.text.fill", "stylers": [ { "visibility": "off" }, { "color": "#ff0000" } ] }, { "featureType": "administrative.locality", "elementType": "labels.text.stroke", "stylers": [ { "visibility": "on" }, { "color": "#6a3a29" } ] }, { "featureType": "administrative.neighborhood", "elementType": "labels", "stylers": [ { "visibility": "off" }, { "color": "#ff0000" } ] }, { "featureType": "administrative.neighborhood", "elementType": "labels.text", "stylers": [ { "visibility": "off" }, { "color": "#ff0000" } ] }, { "featureType": "administrative.neighborhood", "elementType": "labels.text.fill", "stylers": [ { "visibility": "off" }, { "color": "#ff0000" } ] }, { "featureType": "administrative.neighborhood", "elementType": "labels.text.stroke", "stylers": [ { "visibility": "on" }, { "color": "#6a3a29" } ] }, { "featureType": "administrative.land_parcel", "elementType": "labels.text.stroke", "stylers": [ { "visibility": "on" }, { "color": "#6a3a29" } ] }, { "featureType": "landscape", "elementType": "geometry", "stylers": [ { "visibility": "on" }, { "color": "#e3e3e3" } ] }, { "featureType": "landscape.man_made", "elementType": "labels.text.stroke", "stylers": [ { "visibility": "off" }, { "color": "#6a3a29" } ] }, { "featureType": "landscape.natural", "elementType": "labels", "stylers": [ { "visibility": "off" } ] }, { "featureType": "poi", "elementType": "all", "stylers": [ { "visibility": "off" } ] }, { "featureType": "road", "elementType": "all", "stylers": [ { "color": "#cccccc" } ] }, { "featureType": "road", "elementType": "labels", "stylers": [ { "visibility": "off" } ] }, { "featureType": "road", "elementType": "labels.text.stroke", "stylers": [ { "color": "#6a3a29" }, { "visibility": "on" } ] }, { "featureType": "road.highway", "elementType": "labels.text.stroke", "stylers": [ { "visibility": "on" }, { "color": "#6a3a29" } ] }, { "featureType": "road.highway.controlled_access", "elementType": "labels.text.stroke", "stylers": [ { "visibility": "on" }, { "color": "#6a3a29" } ] }, { "featureType": "road.arterial", "elementType": "labels.text.stroke", "stylers": [ { "visibility": "on" }, { "color": "#6a3a29" } ] }, { "featureType": "road.local", "elementType": "labels.text.stroke", "stylers": [ { "color": "#6a3a29" } ] }, { "featureType": "transit", "elementType": "labels.icon", "stylers": [ { "visibility": "off" } ] }, { "featureType": "transit.line", "elementType": "geometry", "stylers": [ { "visibility": "off" } ] }, { "featureType": "transit.line", "elementType": "labels.text", "stylers": [ { "visibility": "off" } ] }, { "featureType": "transit.station.airport", "elementType": "geometry", "stylers": [ { "visibility": "off" } ] }, { "featureType": "transit.station.airport", "elementType": "labels", "stylers": [ { "visibility": "off" } ] }, { "featureType": "water", "elementType": "geometry", "stylers": [ { "color": "#FFFFFF" } ] }, { "featureType": "water", "elementType": "labels", "stylers": [ { "visibility": "off" } ] } ]
56.068574
14.244457
3
https://rakasrestaurant.com/wp-content/uploads/2016/10/rakas-tag-01.png