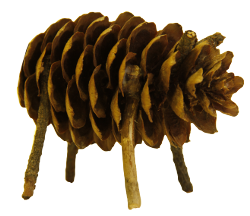 Rakas Restaurant & Bar
Local Food with Love
Panoramic restaurant Rakas, located in the main building of Arctic TreeHouse Hotel, charms with its unique ambiance and menu of meals made with local Lappish ingredients prepared with a modern twist. Sitting by the beckoning fireplace beneath the pine cone lamps, delicious flavours create out-of-the-ordinary, divinely tasty moments.
We warmly welcome you!
This summer we have been busy extending Arctic TreeHouse Hotel and Rakas Restaurant & Bar. As we wish to make sure everything is perfect for our esteemed guests, we are still adding some final touches to the main building until September. Luckily this work does not take place in close proximity of the restaurant. Therefore you will be able to enjoy your experience at Rakas without any disturbance, either on our extensive summer terrace or in our cozy dining room.
[ { "featureType": "administrative", "elementType": "labels", "stylers": [ { "visibility": "off" } ] }, { "featureType": "administrative.country", "elementType": "geometry.stroke", "stylers": [ { "visibility": "off" } ] }, { "featureType": "administrative.province", "elementType": "geometry.fill", "stylers": [ { "visibility": "off" } ] }, { "featureType": "administrative.province", "elementType": "geometry.stroke", "stylers": [ { "visibility": "off" } ] }, { "featureType": "administrative.locality", "elementType": "labels", "stylers": [ { "visibility": "off" } ] }, { "featureType": "administrative.locality", "elementType": "labels.text", "stylers": [ { "visibility": "off" }, { "color": "#ff0000" } ] }, { "featureType": "administrative.locality", "elementType": "labels.text.fill", "stylers": [ { "visibility": "off" }, { "color": "#ff0000" } ] }, { "featureType": "administrative.locality", "elementType": "labels.text.stroke", "stylers": [ { "visibility": "on" }, { "color": "#6a3a29" } ] }, { "featureType": "administrative.neighborhood", "elementType": "labels", "stylers": [ { "visibility": "off" }, { "color": "#ff0000" } ] }, { "featureType": "administrative.neighborhood", "elementType": "labels.text", "stylers": [ { "visibility": "off" }, { "color": "#ff0000" } ] }, { "featureType": "administrative.neighborhood", "elementType": "labels.text.fill", "stylers": [ { "visibility": "off" }, { "color": "#ff0000" } ] }, { "featureType": "administrative.neighborhood", "elementType": "labels.text.stroke", "stylers": [ { "visibility": "on" }, { "color": "#6a3a29" } ] }, { "featureType": "administrative.land_parcel", "elementType": "labels.text.stroke", "stylers": [ { "visibility": "on" }, { "color": "#6a3a29" } ] }, { "featureType": "landscape", "elementType": "geometry", "stylers": [ { "visibility": "on" }, { "color": "#e3e3e3" } ] }, { "featureType": "landscape.man_made", "elementType": "labels.text.stroke", "stylers": [ { "visibility": "off" }, { "color": "#6a3a29" } ] }, { "featureType": "landscape.natural", "elementType": "labels", "stylers": [ { "visibility": "off" } ] }, { "featureType": "poi", "elementType": "all", "stylers": [ { "visibility": "off" } ] }, { "featureType": "road", "elementType": "all", "stylers": [ { "color": "#cccccc" } ] }, { "featureType": "road", "elementType": "labels", "stylers": [ { "visibility": "off" } ] }, { "featureType": "road", "elementType": "labels.text.stroke", "stylers": [ { "color": "#6a3a29" }, { "visibility": "on" } ] }, { "featureType": "road.highway", "elementType": "labels.text.stroke", "stylers": [ { "visibility": "on" }, { "color": "#6a3a29" } ] }, { "featureType": "road.highway.controlled_access", "elementType": "labels.text.stroke", "stylers": [ { "visibility": "on" }, { "color": "#6a3a29" } ] }, { "featureType": "road.arterial", "elementType": "labels.text.stroke", "stylers": [ { "visibility": "on" }, { "color": "#6a3a29" } ] }, { "featureType": "road.local", "elementType": "labels.text.stroke", "stylers": [ { "color": "#6a3a29" } ] }, { "featureType": "transit", "elementType": "labels.icon", "stylers": [ { "visibility": "off" } ] }, { "featureType": "transit.line", "elementType": "geometry", "stylers": [ { "visibility": "off" } ] }, { "featureType": "transit.line", "elementType": "labels.text", "stylers": [ { "visibility": "off" } ] }, { "featureType": "transit.station.airport", "elementType": "geometry", "stylers": [ { "visibility": "off" } ] }, { "featureType": "transit.station.airport", "elementType": "labels", "stylers": [ { "visibility": "off" } ] }, { "featureType": "water", "elementType": "geometry", "stylers": [ { "color": "#FFFFFF" } ] }, { "featureType": "water", "elementType": "labels", "stylers": [ { "visibility": "off" } ] } ]
56.068574
14.244457
3
https://rakasrestaurant.com/wp-content/uploads/2016/10/rakas-tag-01.png