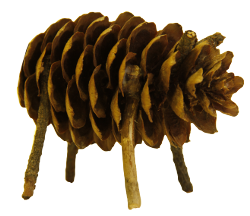 Rakas Restaurant & Bar
Local Food with Love
Rakas Restaurant & Bar, located in the main building of Arctic TreeHouse Hotel, charms with its unique ambiance and menu of meals made from local ingredients prepared with a modern twist. As you sit by the beckoning fireplace beneath the pine cone lamps, the delicious flavors will create out-of-the-ordinary and divinely tasty moments.
Rakas welcomes you back!
[ { "featureType": "administrative", "elementType": "labels", "stylers": [ { "visibility": "off" } ] }, { "featureType": "administrative.country", "elementType": "geometry.stroke", "stylers": [ { "visibility": "off" } ] }, { "featureType": "administrative.province", "elementType": "geometry.fill", "stylers": [ { "visibility": "off" } ] }, { "featureType": "administrative.province", "elementType": "geometry.stroke", "stylers": [ { "visibility": "off" } ] }, { "featureType": "administrative.locality", "elementType": "labels", "stylers": [ { "visibility": "off" } ] }, { "featureType": "administrative.locality", "elementType": "labels.text", "stylers": [ { "visibility": "off" }, { "color": "#ff0000" } ] }, { "featureType": "administrative.locality", "elementType": "labels.text.fill", "stylers": [ { "visibility": "off" }, { "color": "#ff0000" } ] }, { "featureType": "administrative.locality", "elementType": "labels.text.stroke", "stylers": [ { "visibility": "on" }, { "color": "#6a3a29" } ] }, { "featureType": "administrative.neighborhood", "elementType": "labels", "stylers": [ { "visibility": "off" }, { "color": "#ff0000" } ] }, { "featureType": "administrative.neighborhood", "elementType": "labels.text", "stylers": [ { "visibility": "off" }, { "color": "#ff0000" } ] }, { "featureType": "administrative.neighborhood", "elementType": "labels.text.fill", "stylers": [ { "visibility": "off" }, { "color": "#ff0000" } ] }, { "featureType": "administrative.neighborhood", "elementType": "labels.text.stroke", "stylers": [ { "visibility": "on" }, { "color": "#6a3a29" } ] }, { "featureType": "administrative.land_parcel", "elementType": "labels.text.stroke", "stylers": [ { "visibility": "on" }, { "color": "#6a3a29" } ] }, { "featureType": "landscape", "elementType": "geometry", "stylers": [ { "visibility": "on" }, { "color": "#e3e3e3" } ] }, { "featureType": "landscape.man_made", "elementType": "labels.text.stroke", "stylers": [ { "visibility": "off" }, { "color": "#6a3a29" } ] }, { "featureType": "landscape.natural", "elementType": "labels", "stylers": [ { "visibility": "off" } ] }, { "featureType": "poi", "elementType": "all", "stylers": [ { "visibility": "off" } ] }, { "featureType": "road", "elementType": "all", "stylers": [ { "color": "#cccccc" } ] }, { "featureType": "road", "elementType": "labels", "stylers": [ { "visibility": "off" } ] }, { "featureType": "road", "elementType": "labels.text.stroke", "stylers": [ { "color": "#6a3a29" }, { "visibility": "on" } ] }, { "featureType": "road.highway", "elementType": "labels.text.stroke", "stylers": [ { "visibility": "on" }, { "color": "#6a3a29" } ] }, { "featureType": "road.highway.controlled_access", "elementType": "labels.text.stroke", "stylers": [ { "visibility": "on" }, { "color": "#6a3a29" } ] }, { "featureType": "road.arterial", "elementType": "labels.text.stroke", "stylers": [ { "visibility": "on" }, { "color": "#6a3a29" } ] }, { "featureType": "road.local", "elementType": "labels.text.stroke", "stylers": [ { "color": "#6a3a29" } ] }, { "featureType": "transit", "elementType": "labels.icon", "stylers": [ { "visibility": "off" } ] }, { "featureType": "transit.line", "elementType": "geometry", "stylers": [ { "visibility": "off" } ] }, { "featureType": "transit.line", "elementType": "labels.text", "stylers": [ { "visibility": "off" } ] }, { "featureType": "transit.station.airport", "elementType": "geometry", "stylers": [ { "visibility": "off" } ] }, { "featureType": "transit.station.airport", "elementType": "labels", "stylers": [ { "visibility": "off" } ] }, { "featureType": "water", "elementType": "geometry", "stylers": [ { "color": "#FFFFFF" } ] }, { "featureType": "water", "elementType": "labels", "stylers": [ { "visibility": "off" } ] } ]
56.068574
14.244457
3
https://rakasrestaurant.com/wp-content/uploads/2016/10/rakas-tag-01.png